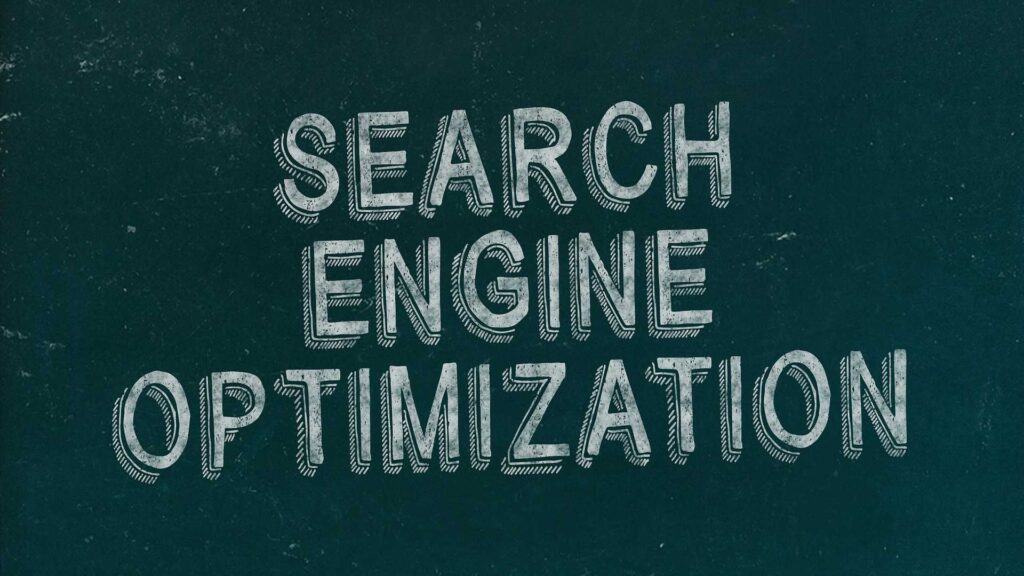 It's a component of SEO that focuses on optimizing elements on your website, link page speed and keyword density, versus factors outside your website, link backlinks.
On this page, we'll talk more about on-page SEO, from what it is to how to do on-page optimization so that you can maximize your efforts to see the best results.
On-page SEO is the practice of optimizing individual web pages to rank higher and earn more relevant traffic in search engines.
On-page refers to both the content and HTML source code of a page that can be optimized, as opposed to off-page SEO which refers to links and other external signals.
Why do on-page SEO?
On-page SEO leads to higher search rankings, increased traffic to your site, and more conversions. The results of on-page SEO take time, but once your on-page SEO strategy gets off the ground, it can make your online rankings and sales soar.
On-page SEO refers to any optimization that you control and include on your website. With on-page optimizations, you aim to make your website more usable and valuable to users to improve your rankings or visibility in search results on Google, Bing, and other search engines.
Why On-Page SEO Is Important?
On-page SEO is important because it helps search engines understand your website and its content, as well as identify whether it is relevant to a searcher's query.
As search engines become more sophisticated, there is a greater focus on relevance and semantics in search engine results pages (SERPs).
Google, with its plethora of complex algorithms, is now much better at:
Understanding what users are searching for when they type a query.
Delivering search results that meet user intent (informational, shopping, navigational).
Also read: Advanced SEO Techniques
On-Page SEO Ranking factors
With on-page SEO, you have several different ranking factors. You want to optimize all these factors. Taking the time to optimize each of these factors will improve your rankings in search results and make your website more competitive and difficult to beat.
On-page optimization factors you should focus on include:
URL
Title tag
Meta description
Heading tags
Alt tags
Keywords
Content
Speed
Internal linking
Images
Mobile-friendliness
Example of some on-page SEO action items include:
Optimizing your title tags and meta descriptions
Writing in-depth, quality content
Cleaning up your site's code
Streamlining your site's navigation
Speeding up your website
How to optimize for On-Page SEO
Now that you know what factors influence your on-page SEO, you can start optimizing them. Remember, it will take time to optimize your site, as well as see the results from it. Following best practices for these factors, however, will help you create a website that can endure algorithm updates.
URL
What is a URL? Your URL is like an address, but for a page on the Internet.
Including your keyword in your URL instead of a long string of jumbled numbers also makes your site easier to navigate and gives people a better idea of your page topics.
Which of the following URLs would you rather visit, for example?
Use clean, organized URLs — like the first example above — to improve your site's architecture and help you rank higher in relevant search results.
Title tag
What is a title tag? Your title tag is your page's title, but it only appears in search results.
To show your website in search engine results pages (SERPs), Google has to know what your page is about.
Using specific keywords in the title tag of each page (<title>, </title>) makes it easier for search engine crawlers to understand your website.
Meta description
What is a meta description? Your meta description is your page's summary and appears in SERPs.
A meta description doesn't influence your on-page optimization directly. It's a feature that helps users, however, learn more about your page.
The fact that Google will bold user search terms that appear in your meta description is another reason to optimize your meta description for on-page SEO.
Heading tags
What is a heading tag? Heading tags break up content with H2s, H3s, and H4s to improve its readability.
When it comes to heading tags, you want to use them for search engines and users. Use heading tags throughout your content to break it up and make it more readable and skimmable for users. You can also add your core or related keywords to provide search engines with more context for your page.
Alt tags
What is an alt tag? Alt tags provide more information for multimedia, like images and videos.
Always include an alt tag for your multimedia content. Besides Google, your alt tags also help users that can't see or interact with your content. Using alt tags makes your content accessible to everyone browsing your site.
Keywords
What are keywords? Keywords describe words used in SEO to target valuable user queries.
Even pages that are typically not optimized, such as the "Contact Us" page, can help your business gain recognition online. Using keywords throughout the body text of your page helps Google read it and rank it appropriately.
Content
What is content? Content provides users with answers and search engines with context.
Whether it's to read a blog post or check out a product page, people browse your content. Optimizing your content can help search engines understand and rank your content, which can lead to people finding your website.
Page speed
What is page speed? Page speed measures how fast content on a page loads.
Search engines like Google also use page speed as a ranking factor. You can control your site speed and page speed, so you want to optimize your page speed. Make your website load faster, and you can rank higher in search results.
Conclusion for On-Page SEO: 
SEO tools are an important consideration to help optimize a website for search engines. Many tools differ in the scope of their function yet also analyze different SEO factors. Some of the most important areas to be analyzed are keywords, content, backlinks, domain, and social media.